This looks like a boring, unassuming bean dip. A coworker brought it for a potlock at work, and I almost didn't try it, but I'm SO glad I did. It is spicy, sweet, and full of delicious flavors. And it's VERY addicting. To make it a little healthier, you can easily substitute Splenda for the sugar. My coworker gave me the recipe, but I don't know what the original source is. Enjoy!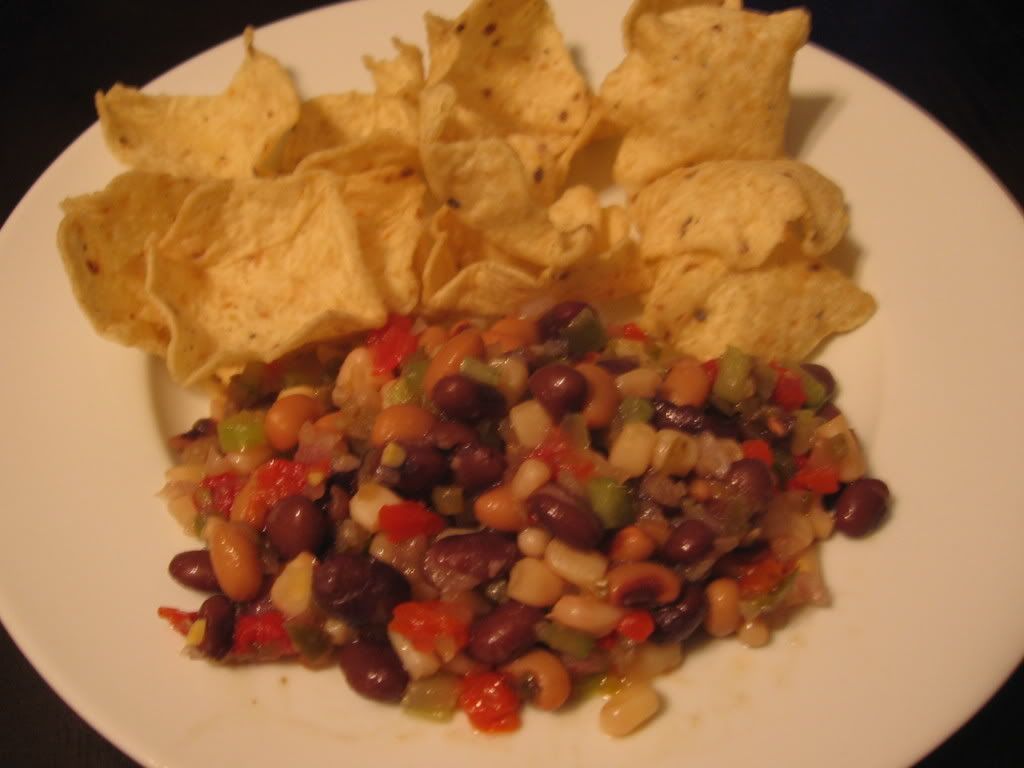 Texas Caviar
Caviar:
1 can Black beans - drained and rinsed
1 can Black eyed peas - drained and rinsed
1 can Shoe peg corn – drained and rinsed
1 jar Pimentos (or roasted red peppers chopped)
½ jar jalapeños chopped fine (use more or less to taste)
1 red onion chopped fine
2 stalks of celery chopped fine
Marinade:
1 cup olive oil
½ cup apple cider vinegar
½ cup sugar
Directions:
Mix all caviar ingredients together in a bowl.
Heat all marinade ingredients on stove, stirring until sugar dissolves.
Let mixture cool before pouring over caviar.
Cover and let flavors marinate overnight for best results.
Strain caviar in a colander to remove excess liquid.
Serve with Tostitos Scoops or Fritos Scoops.