I love spaghetti squash, and I've got to thank my mom for turning me on to it years ago. Granted, you are not going to be able to fool anyone into thinking that they are eating pasta, but I think it's a great healthy alternative. There are only 16 (yes, 16!) calories in half a cup of spaghetti squash! I like to just put some sauce &
parmesan
cheese on mine, and serve it with some turkey meatballs.
If you've never made spaghetti squash, it's easy! I cook mine in the microwave. Slice the squash in half, lengthwise, and scoop out the seeds and "guts." Then put it in a microwave safe dish, cut side up. Add about 1/4 cup of water to the bottom of the pan and cover with plastic wrap. Microwave on high for 10 minutes. Using a fork, pull apart the "strands" of squash.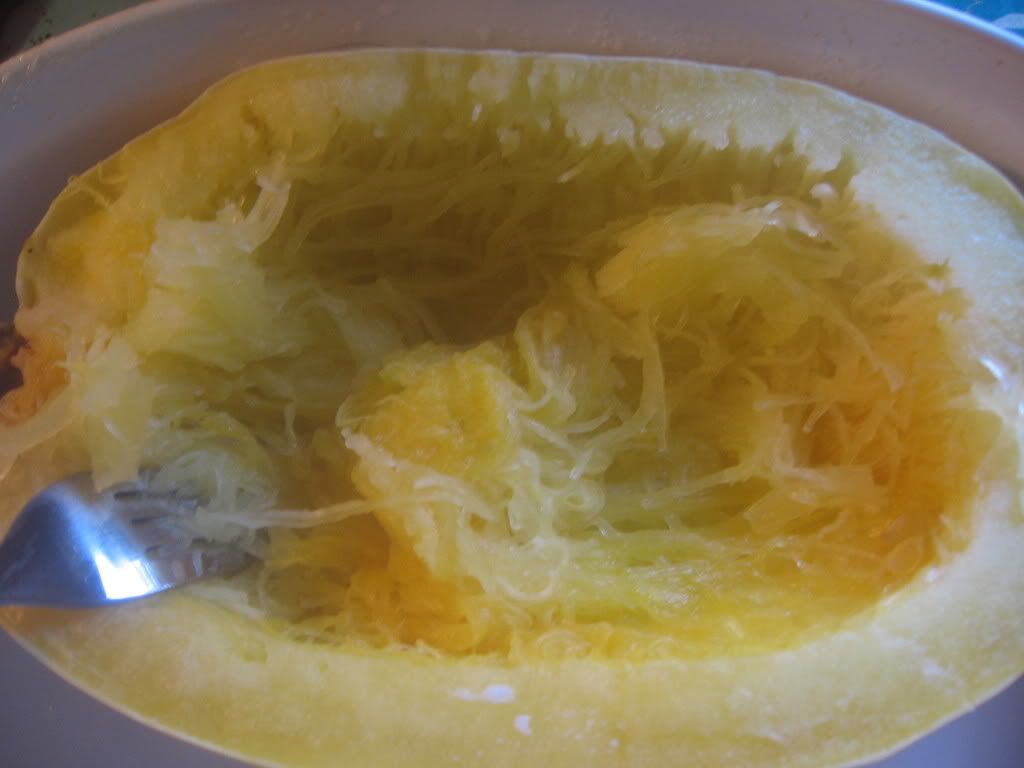 Tada
! A lovely plate of spaghetti squash.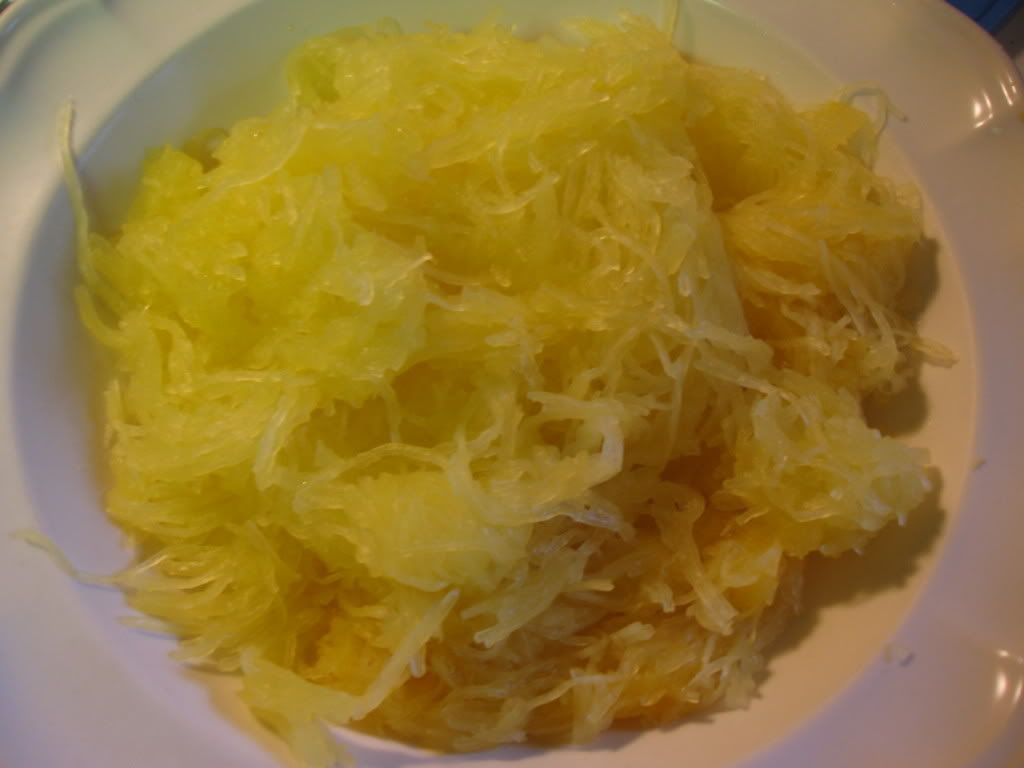 With sauce and turkey meatballs: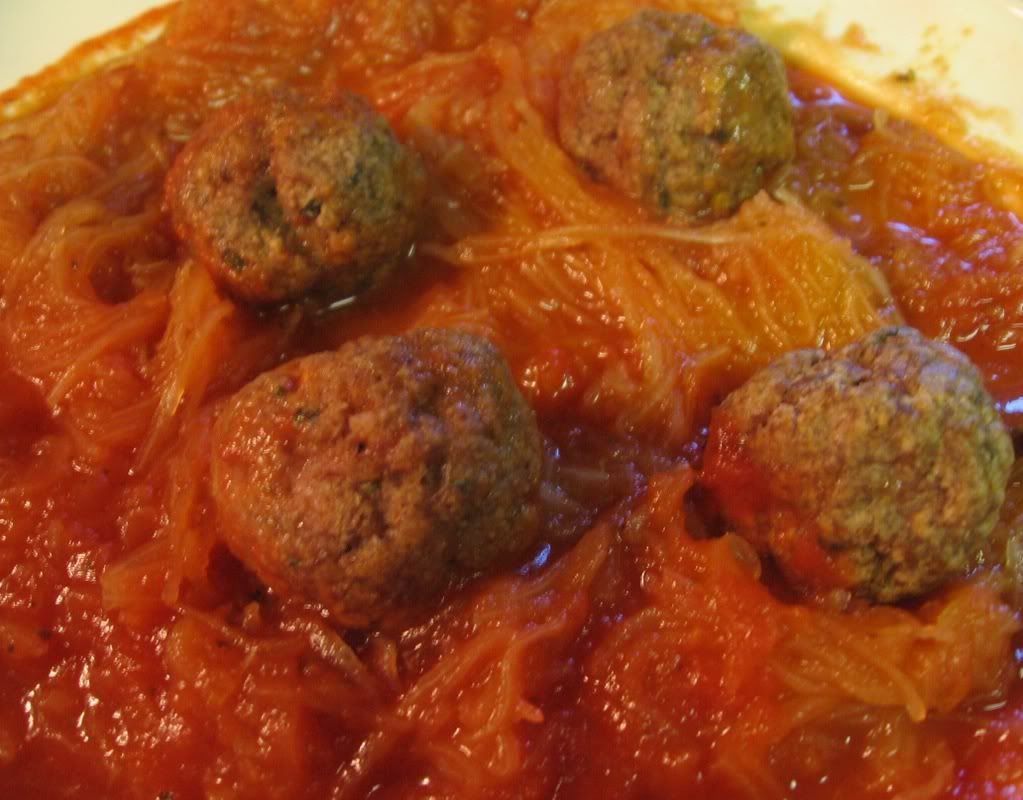 Turkey Meatballs
Ingredients:
1 lb fresh, lean ground turkey
1 egg, beaten
1/2 cup breadcrumbs
1 tablespoon

worchestershire

sauce
2 cloves garlic (if you don't LOVE garlic, only use 1)
1 teaspoon onion powder
1/2 teaspoon red pepper flakes
1 teaspoon salt
Directions:
Preheat oven to 375 degrees.
Mix all ingredients together in bowl, roll into balls.
Place in baking dish.
Bake for 15 minutes, or until cooked through.