PLEASE don't judge this dip based soley on it's looks! This boring, blah looking little dip packs some serious flavor. I was looking for a last minute appetizer for Christmas, and this one was listed on allrecipes.com as one of the top 20 appetizers. It had 663 reviews and a 5 star rating. My husband loves anything jalapeno, so it was an easy choice. I knew my husband would like it, but I was surprised how much I loved it. I'm pretty sure I ate most of it myself. Apparently I want to see how much weight I can possibly gain over the holidays. Anyway, forget about the calories for a day and enjoy!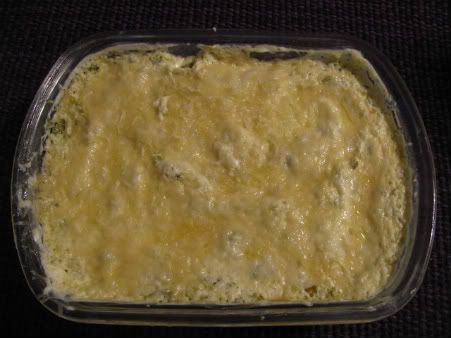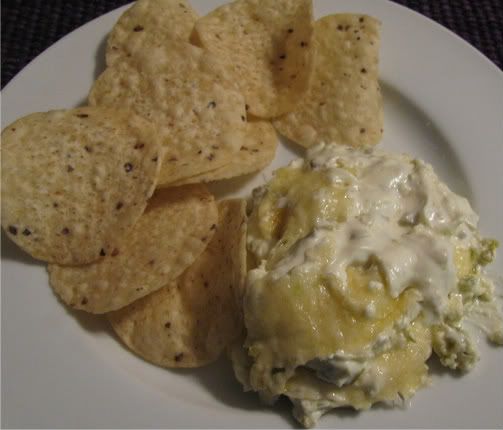 Jalapeno Popper Dip
Source: allrecipes.com

Ingredients:

2 (8 ounce) packages cream cheese, softened
1 cup mayonnaise
1 (4 ounce) can chopped green chilies, drained
2 ounces canned diced jalapeno peppers, drained

(I used most of the 6 ounce can and did not think the dip was too spicy)

1 cup grated Parmesan cheese
Directions:
Stir together cream cheese and mayonnaise in a large bowl until smooth. Stir in green chiles and jalapeno peppers. Pour mixture into a microwave safe serving dish, and sprinkle with Parmesan cheese.
Microwave on High until hot, about 3 minutes. (you can also bake it in the oven to brown the cheese - bake at 375 degrees for about 30 minutes).